Manipulation, US, HVG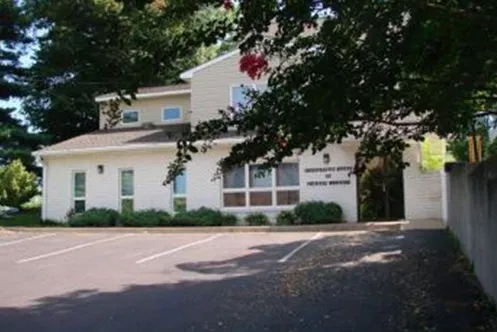 From the beginning until present, Chiropractic manipulation is the primary treatment offered here. However, two modalities have also been of great value to my patients: ultra sound and high volt galvanic stimulation (HVG). US is the same energy pregnant ladies receive to put an image of the growing child within the uterus. US also has power to penetrate to the joint level and dissipate inflammation created by strain/sprain injury. HVG delivers direct or galvanic current into the body which is the energy the body naturally uses to stimulate and control the healing process. .
Diathermy is a medical unit that can send heat quickly and deep into the sinuses, lungs and abdomen increasing the circulation and healing to those body tissues and has been used in this office for the treatment of congestion in the head, lungs and muscles. It is relaxing and effective. (See For Women)
Microcurrents of Healing In 1985, orthopedist, researcher, Robert Becker, published his book, Body Electric, which contributed greatly to our understanding of how the body heals itself. His research revealed that healing in the body involved the flow of tiny currents (microcurrents). It would not be for a decade later that this research would find its full effect in the treatment procedures of this office with stimulation of acupuncture points with needle, laser and electric modalities.
Rehab Added In the early 90's, it became evident in the medical world the huge value of stretching, strengthening and exercising in the full recovery of musculo-skeletal injury. Indeed, exercise in combination with good nutrition are important keys to maintaining one's health and longevity. We therefore created a rehab facility in the office with Nautilus Back Machine, bike, tread mills, inversion unit and a Golden Rule machine to isolate and strengthen most any muscle group. This was before the Wellness Center arrived in Culpeper, Since its arrival, we encourage patients to join the Wellness Center program
Activator, Impulse The Activator, a mechanical adjusting tool and later the Impulse electric adjusting tool became available to this office in the mid-90's. This allows some precision and reduced force that some patients like, especially the senior patients who are assured of safety and a gentle adjustment that can be duplicated precisely on each visit. Impuse is a unit with rapid fire capabilities which improves on the Activator design.
Acupuncture In 1996, the FDA and the AMA recognized the scientific basis and value of acupuncture, due to the exhaustive research by Bruce Pomeranz, Ph.D., M.D. In Virginia, the Medical Board began to license MD's, DO's and DC's, who had passed the Board's requirements. I was licensed in 1997 and have been using medical acupuncture techniques in this office ever since. The benefits of acupuncture are now widely known and medically accepted on every level, though medical insurance doesn't usually pay.
"The Arthritis Cure" In 1997 came The Arthritis Cure, written by Dr. Theodosakis M.D., who introduced glucosamine sulfate (GS), a breakthrough in treating degenerative joint disease (arthritis). A natural substance, unlike the pharmaceutical offerings of Celebrex, Vioxx and Bextra commonly prescribed at that time period, GS offered few, if any undesirable effects, and not only reduced the inflammation of the joints, but actually facilitated regeneration of the joint cartilage. All NSAIDS (non-steroidal anti-inflammatory drugs) are caustic to the stomach. Repeated use can result in ulcers. And some have been associated with heart disease. We recommend GS to all our patients.
Lasers for Healing Low level lasers or "cold" lasers were introduced and accepted by the FDA in the early 2000's. In 2003, a class IIIb laser was purchased for this office and has been used for helping patients. Acupuncture points can be stimulated with laser (painless) and have been useful in the treatment of plantar fascitis, TMJ, and carpal tunnel in lieu of needles. In November, 2014, a class IV cold laser, 10 times more powerful (2,000 mW), was added to the office and has already made some dramatic changes for some of our patients.
Kinesio Tape A Japanese chiropractor, Dr. Kenzo Kase, a classmate of mine at National College of Chiropractic, developed a revolutionary new tape and taping technique, called Kinesio tape. In 2005, he became the founder and president of the Kinesio Taping Academy. Lance Armstrong described this tape as "something better than any laser, wrap or electric massage." The tape is very thin and the weave like glue pattern of the tape allows the skin to be lifted from the affected area and gently massages during movement allowing lymph and circulation improvement along with joint stability. This action allows the body's own muscular system to heal itself bio-mechanically.

All these developments over the years have shaped the way we now practice. From the beginning it has been our foremost desire to practice health care delivery according to the admonition of Hypocrites: "Primum non nocere," "First do no harm."